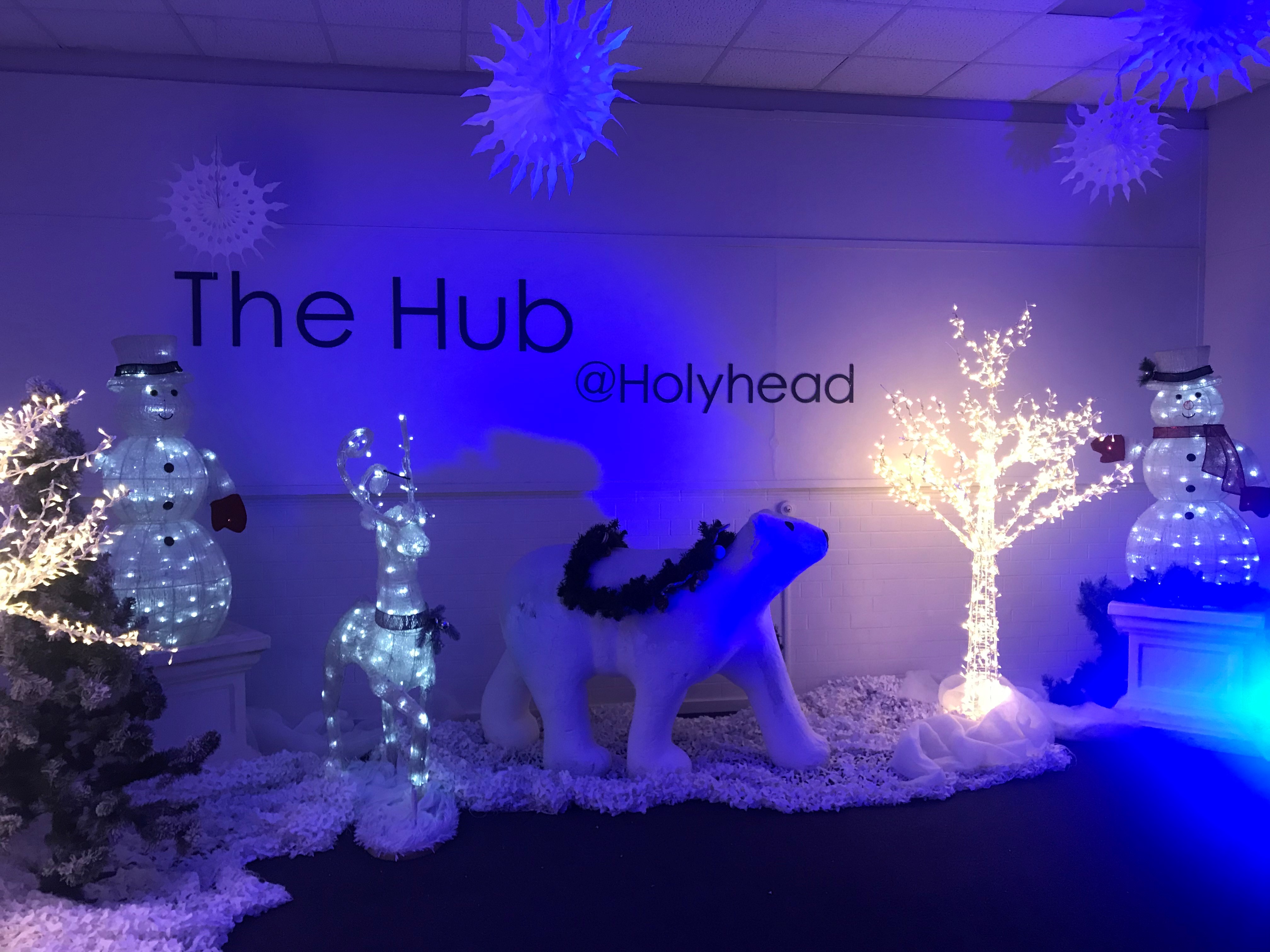 Autumn 2 2019 – 2020
Results
We are so pleased to announce that school results have improved! Key stage 2 results (combined score) was 83%, which was the 5th highest in Sandwell.
Furthermore, progress scores of children from Key Stage 1 to Key Stage 2 was joint highest in Sandwell. Reading progress was way above other schools nationally; Mathematics was above schools nationally and writing was in line with schools nationally.
Phonics results have improved within Year 1 and 2, as well as EYFS outcomes continuing to improve since last year.
Cross-Generation Project
The Cross-Generation Project is an initiative designed by Holyhead Primary Academy to build bridges between different generations within the community.
Over the past two terms, Holyhead Primary Academy has been working with Dove Dale Court Care home to: improve the wellbeing of the residents, improve the communication and language of children and develop empathy.
A group of Reception children have worked with a group of residents where they have read together, planted in the garden and painted pictures. The children realised that a lot of the residents don't have visitors and the negative impact loneliness can have.
The school council were so inspired by the work the Reception children completed they wanted to develop this relationship further and organised whole-school activities with the residents: a Christmas card drive, baking Christmas cupcakes, Chinese New Year lantern making and also an Easter egg hunt.
In addition to this the school has also invited residents to watch different performances and take part in school events such as the Christmas Nativity.
Art Ambassadors
As a school we couldn't be prouder of our Art Ambassadors who have been working with the Hippodrome Education Network (HEN) and Mr Donaldson from the Trust's Extended Services. These children have helped plant a seed of creativity and confidence with others and it has been lovely to watch other children follow in their footsteps.
They performed to the whole school to celebrate the school's creative curriculum (E3L), worked with other schools to discuss opportunities to develop the relationship between the HEN and Holyhead, and even worked with professional dancers from Emanuel Gat's YOOO, which they also watched at the Hippodrome.
We love investigating – Science
This term we have loved investigating all sorts of things. Year 6 have replicated blubber; which animals use in the Arctic and Antarctic to investigate how animals keep warm in the freezing conditions.
Year 3 tested if things were safe to eat; they investigated how quickly micro-organisms can grow on foods and why this happens when food touches different surfaces.
Year 1 even investigated dinosaur 'poo'. Did you know that you can tell whose poo belongs to which type of animal by looking really closely at what things you can find inside it? For example, if you can identify hair and bones you would know it was a carnivore. Don't worry – the poo wasn't real!
Extra-Curricular Programme
We are proud to say that the new extra-curricular programme is working well, and many children have taken advantage of the free access. Children from the youngest to the oldest have had the opportunity to take part in different clubs and events. Some children attend gardening club where they have worked on certain areas of the school, while also making things to improve the environment such as bird feeders.
Children from across the school have also had the opportunity to work with Hippodrome experts in 'Musical theatre' as well as taking part in dance workshops. All children within these clubs have also worked towards gaining their Art Mark and some of them will also perform on the stage at the Hippodrome after Christmas.
We are passionate about being active and healthy; children have really enjoyed a variety of different sporting options such as 'Battle Zone Archery', orienteering, gymnastics and football.
Charity at Christmas!
As part of supporting children and families who may not be as lucky as us, we have supported 'Save the Children' as part of Christmas Jumper Day. School also ran an 'ethical enterprise' at the Christmas Fayre, where children in each class competed to make as much money as they could to donate to Acorns Children's Hospice. As part of this, the children worked to understand the difficulties different families go through as well as key monetary skills like budgeting and profit & loss.
Winter Wonderland and breakfast with Santa
The 'Friends of Holyhead' organised an amazing morning. Parents and children were invited to come and have a posh breakfast in the school hall and also see Santa.
Also as a reward for working so hard this term the school organised Winter Wonderland. Children were able to walk around to look at the exhibit, see Santa and his naughty Elf, as well as, receiving a book and treats.
Ending another successful term with the wonderful nativity productions, carol services and choir performances, have being the icing on the cake. On behalf of all at Holyhead and Shireland Collegiate Academy Trust, we wish you a very joyful Christmas and a Happy New Year.