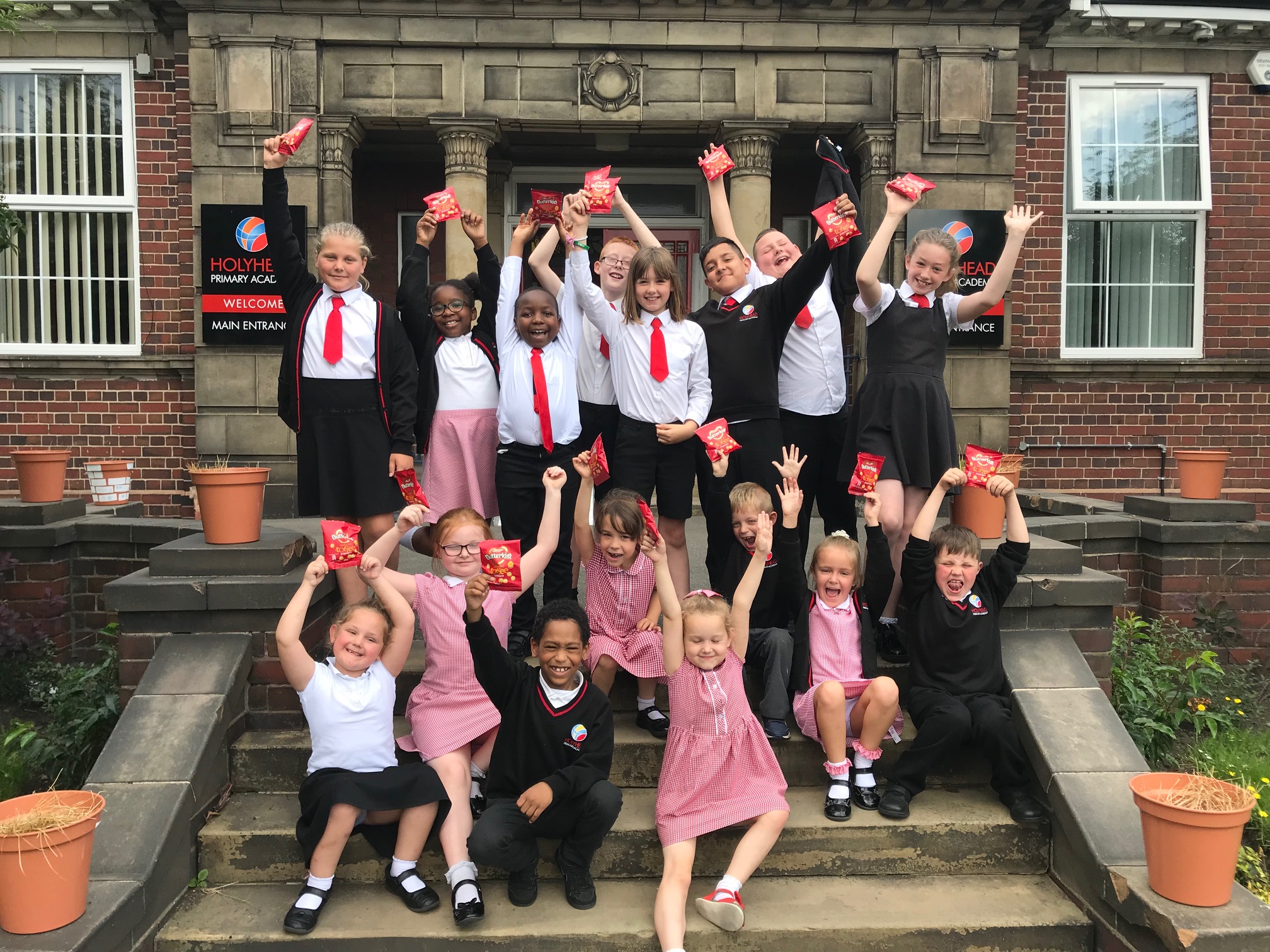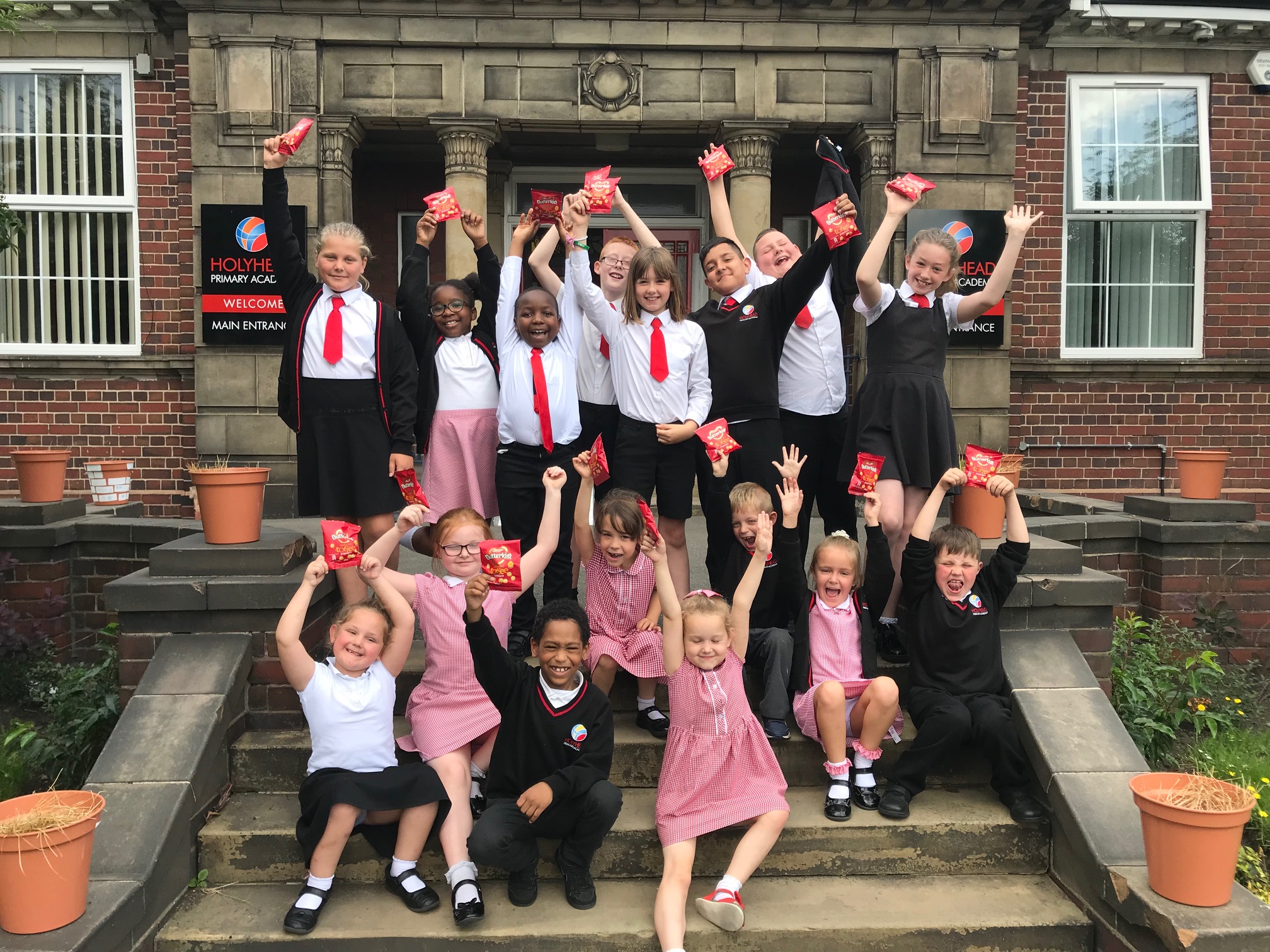 Celebrations
As a school we couldn't be prouder of our children this year. The school has improved in all areas of assessment including end of Reception, Phonics in Year 1 and 2, Year 2 SATs and also Year 6 SATs. Please see the school website, in September, in 'School Performance' to see how well the children have done.
In addition to this we are as equally proud of the children for all of their other achievements such as: gaining scholarships from the Birmingham Hippodrome, being scouted to play for professional football clubs, representing the school within the Black Country, demonstrated good will by working with residents of Dovedale Care Home, having the confidence to stand up and debate in the Council House in front of the mayor and many more…
E3L – Excites and Expresses
It's been a lovely end to a fantastic year with children taking part in all sorts of interesting and exciting themes this half term. To name a few:
Year 3 have learned all about volcanoes in a fun and practical way, working with a drama group called 'One Day Creative' where they became different tectonic plates and formed volcanoes. At the end of the theme children created their own volcanoes and made them erupt on the playground.
Year 4 visited Shireland Collegiate Academy to use their amazing 'Immersive Room', which has a projected screen across not just one or two walls, but three. Children travelled across America on their very first road trip in the USA. One child even made Mount Rushmore and another sketched the White House in charcoal as part of their homework projects.
Year 1 have explored enchanted woodlands and created their own dioramas. They even visited the Hippodrome to watch the Gruffalo, as well as, taking part in drama workshops back at school.
Music – Music – Music
Year 2 had a brilliantly musical morning with folk musicians Kim Lowings and Chris Cleverley. They wrote their own sea shanty songs about wild waves and the sapphire skies. Kim and Chris helped compose melodies and music to go along with their song lyrics. The results were amazing! Children thoroughly enjoyed learning about instruments, practising melodies and finally performing their sea shanty songs.
Year 5 took the roof off the hall with their annual Rock Band performance. One of the best songs they performed was George Ezra – Budapest which was absolutely amazing. In the
concert, the children also played their own song based on Blues music, called 'The WiFi Blues'.
We are also very proud of three Year 6 children, who were part of the school Rock Band last year and now play outside of school at Splinter Studios. One of these children (Robert) also won the BAND together members award for dedication and improvement in his guitar playing over the year.
Parliament Visit
Thank you to the staff that arranged and took the school council to London to have an amazing day. The children had a private tour of Parliament including the House of Commons and the House of Lords. The children were able to sit in each room and listen to real-life debates on renewable energy and the up and coming V-E Bank holiday. They also completed special workshops about democracy and laws, along with a surprise visit from MP Adrian Bayley – our local MP, to answer any questions.
Keeping Active
This half-term has been littered with a host of sporting events. Sports days across the school went brilliantly (despite worries of bad weather); we were especially proud of Nursery as they showed great courage in the EYFS sports morning; no one knew Mansaur was the up and coming Usain Bolt.
Children have also had many opportunities to represent the school including gymnastics, where four of our teams qualified for the Black Country finals and also won second and third place in another competition. Children also did the school proud by taking part in two cricket competitions and also the 'Aquathon'.
Welcoming our New Families
Reception have invited new families and children into take part in 'stay and play' mornings to help settle into the environment and make new friends. We even invited parents to come for lunch so they could have dinner as a family – both as their own and as part of their new Holyhead family. It was lovely to see so many children grow in confidence over the sessions and ready and keen to start in September.
Languages and the World Focus Day
This term the school hosted its very first 'Languages and the World' focus day. Key Stage Two children were welcomed into the hall in the morning, where they collected their own passport. They travelled around the school visiting different cities in France, where they learned French as well as facts about each place they visited. The children were really brave and even spoke in French to each other in front of the school in the following celebration assembly. We look forward to travelling around a new country next year…
ActionAid
Thank you to all the children and families that helped raise money to build a school in Ruanda. We are very appreciative and look forward to hearing about how it went when Miss Satti returns.
I have been a teacher for many years, and I can honestly say I feel that this year is one of my proudest. The school has developed so much is a short space of time and seeing the children benefit because of that is why I love being the Principal.
Thank you for your continued support. Hope you have a lovely Summer holiday and we look forward to seeing you on Tuesday 3rd September.