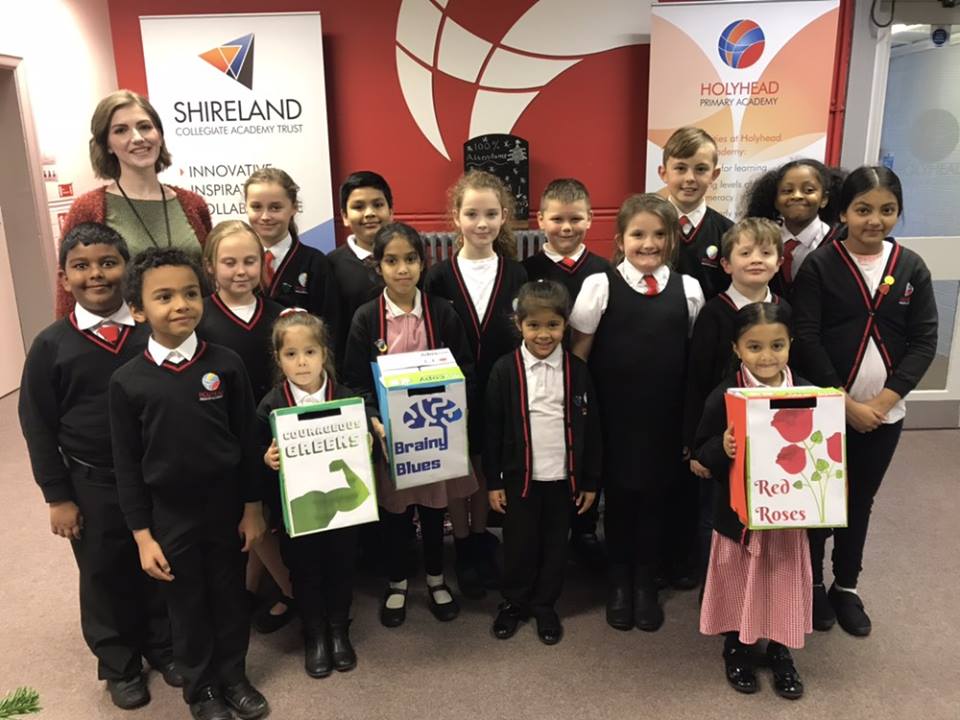 Principal Update
Autumn 1 2018 -2019
We are at the end of another action packed half term and a great start to the new academic year.
Improvements to the Environment
We have completed a lot of site improvements over the summer holiday; we have had new windows around the entire school which has improved lighting in classrooms and has also improved insulation in readiness for the cold weather; all corridors have had new flooring and have been decorated and we have been able to create a new Key Stage 1 library area.
Clever Foxes
The Holyhead family has grown, with the introduction of the Holyhead foxes. The school had a great day when a mysterious crate had fallen from the sky and crashed into our playground. The box was full of straw and there were lots of small foot prints leading back into the school. In each classroom there was a fox, who the children went on to name; they have now become their learning mascots.
Our E3L Curriculum; Excite, Explore, Excel
Over the Summer the Trust have been working on further improving our curriculum to continue to raise standards at Holyhead.
It builds upon the work that we put in place last year. Our values Excite, Explore, Excel drive our curriculum and the learning journey. This is why it is our new curriculum is called E3L – Excite, Explore, Excel Learning.
All year groups took part in this term's 'excites' which included year 3 dressing up as villians such as the evil Cruella De Vil or a hero such as Superman to start their theme on 'Heroes and Villains'. Year 4 visited Shireland Collegiate Academy to use the 'Immersive room', which has projections on three walls, to start their musical 'Playlist' theme that looked at how music has changed over the last 100 years. We even had a Goldilocks' crime scene for Year 1 to investigate.
Playtime
EYFS have had a new outdoor climbing frame installed to help children develop their gross motor skills and children have really enjoyed using their problem-solving skills to find different ways across the equipment.
We have grown our student leaders and now have a group of children who are called the 'Equality Champions' who work to ensure all children are treated equally and to try and help
break stereotypes. We also have new and improved buddies, who have undergone training and have started to lead activities at break and lunchtimes to ensure all children are happy and safe. Any children who are lonely or need a friend can go to the buddy bus stop and someone will be there to help them.
Times Table Whizzes
We ended the half term with the launch of 'Times Tables Rock Stars', which has gone down a storm. Children have the challenge to become the fastest in their class and against other children in the country. The more times they complete the challenges and the quicker they become the more points they receive to try and become the legendary 'Rock Hero'.
We are looking forward to another busy half term and are excited to take part in a new set of E3L themes such as Frozen Kingdom and Muck Mess and Mixtures.