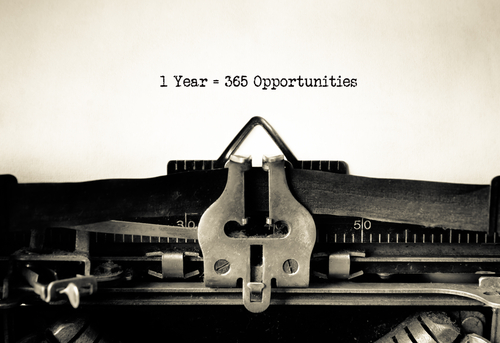 To be frank, this year has been one of the most difficult yet rewarding years of my career. Over the course of these 12 months, I've worked some long weeks. There have been many challenges and sleepless nights but looking back I wouldn't change any of it. When I started my first Headship at Holyhead Primary Academy, the school was rated as inadequate. Quite honestly, when I first read the OFSTED report it was difficult to know where to start.
I have been a senior leader for many years and experienced the change from special measures to outstanding. I thought it would be an 'easy' transition to Principal, but there were hidden challenges which I now know about (well some of them anyway).
Getting the ball rolling was tough. I spent the first half term just listening and watching to understand the OFSTED report. Once I could put context to the report I was able to start to plan the changes needed. I knew the main areas to improve, but the big question was how did I get others to see it too? A lot of people are afraid of change or don't see why they should.
There were six areas which were the main foci for the first year. These lay a firm foundation for further growth and improvement.
1. Culture and Ethos
The focus of the school's energy was on the enjoyment of the children, which is rightly so, but opportunities were missed to also have an academic impact. The staff are amazing and work hard – the challenge was to redirect them to think in a different way. In September I used the metaphor that we were all in the same boat but paddling in different directions. One of my first tasks was to bring the team together with clear direction so that we all were paddling in the same direction.
The Oz Principle (see it – own it – solve it – do it) helped me explain the importance of each of their roles, within the bigger picture, and how key it was for them to take 'ownership'. If you do, then you are successful or 'above the line' and if not, you fall 'below the line' which
represents failure. We have also completed training on the importance of 'marginal gains' and that Outstanding is not unobtainable if we all work on the areas needed together.
I have worked with many amazing teachers in the past who can see a problem and have great ideas how to solve them. The problem is they don't 'put their neck on the line' due to fear of failure and blame. Getting a balance between accountability and openness/trust is a challenge. There is no 'blame game'; if someone has made an honest mistake we should work as a team to improve further.
2. Governance
I have attended many governor's meetings in my career where there are passive nods and not enough challenge. The Trust focused on improving training for all members, which allowed for more proactive meetings. The 'Family forum' and 'Standards and Performance Committee' at a school level and a Trust board at a higher level were all set up. Once the fear of failure was taken away and people 'owned it', the need to only share positive highlights was reduced and a more constructive discourse was achieved.
3. Safeguarding
To address Safeguarding, we have worked to improve procedures, training and the safety of the site. We also made some bold moves in moving staff around into more effective positions. For example, a member of the office staff was trained to become the Safeguarding officer due to a great deal of experience within social work.
We seek challenge because nothing is ever finished and there is always room for improvement. The day you think everything is perfect is the day it all falls apart. We requested external reviews by the 'Director of Safeguarding' from the Trust as well as from a third party. These have facilitated a supportive and challenging environment which has helped us make much progress within this area.
4. Leadership
Another issue that struck me was how the team were not communicated to effectively regarding the improvement of whole school issues. When I arrived, there was a culture of micro managing which meant other leaders couldn't support the development of the school. SLT have received training over the year, which has now allowed me to apply a dispersed leadership model. This allows them to take responsibility of their own actions (linking back to the Oz Principle mentioned above). As a result, I can spend my time coaching and supporting the development of the staff as opposed to giving them a 'to do list.' We have a regular dedicated time to discuss strategies to ensure we are all on the same page.
5. Attendance and behaviour
Attendance and behaviour are two key factors that needed to be improved; the school was categorised as a 'red flag school' by the Local Authority due to a list of negative factors and there were also a high proportion of FT exclusions.
A key change to improve both of these is to the curriculum; it has been designed to engage children and involve families further. 'Wow moments' and fun activities are instilled with an educational focus to challenge children and excite them. Children are encouraged to want to F.A.I.L. (Feedback Always Improves Learning) and enjoy J.O.B.S (Joys Of Being Stuck) which means they get stuck into learning and want to improve and excel.
We have implemented a clear behaviour system that works alongside a set of 'Golden Rules'; these rules were co-created by the children (linking to the Oz Principle but for children). Children complete reflection activities to learn about choices. We have now also started to use preventative strategies such as working with 'Little Thinkers' (focusing on mental wellbeing) and also Sports4Kids (football coaching and mentoring).
6. Teaching and learning
And then there was teaching and learning… When there is so much to change, prioritising is more important than ever.
We had to 'tighten up' and get back to base camp. As a team we discussed which strategies were being used and which were having impact. We used research such as reports from the EEF toolkit and support from Shireland Collegiate Academy's research school to help make informed decisions. From this we created the 'non-negotia-balls'. Now we have a firm foundation, the next step for us is to provide bespoke CPD to the needs of each of the staff -this is what we would do for the children so never understood why we treat the adults any differently.
Round -up
When you come into an organisation with fresh eyes, you can see things that others can't. Just because the school was failing didn't mean everything was 'bad'. The key was to continue the good elements and not put the baby out with the bath water.
Brave decisions were made, such as moving the AHT to be the EYFS lead (who had never taught there before but is doing a fantastic job). Some things we put in place may not work but we have a team mentality that will allow us to be open and improve. As Matthew Syed, in Black Box Thinking, explains: 'we cannot grow unless we are prepared to learn from our mistakes.'