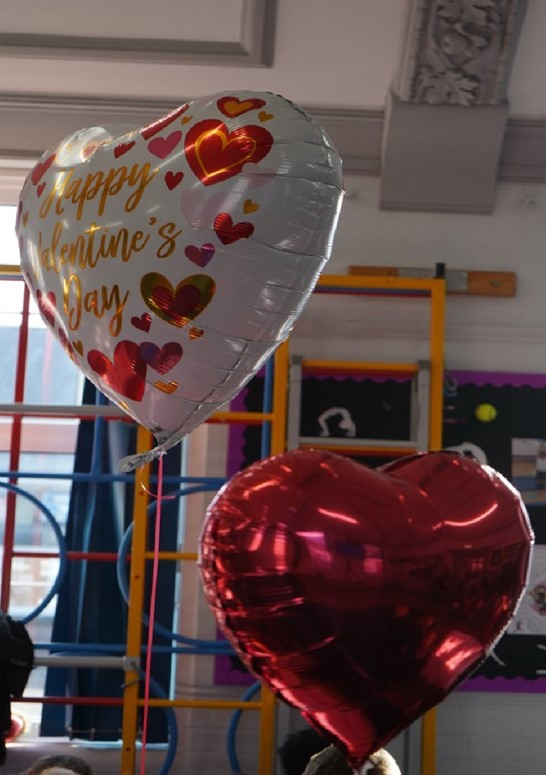 At Holyhead Primary Academy, we marked Valentine's Day with a special lunch event for Nursery and Reception pupils and their families. The occasion was complete with delicious, healthy dishes followed by the gifting of heart shaped biscuits made for families especially by the children.
The event offered pupils the chance to demonstrate their culinary skills and hospitality, express their affection and appreciation for their loved ones and develop important social skills like communication, teamwork and empathy.
The event brought smiles to many faces and brought an even bigger appreciation for love this Valentine's Day. Encouraging, recognising and openly expressing feelings, and understanding and responding to the feelings of others, is an important skill to acknowledge and celebrate with pupils.
Principal Mrs Natalie Shipley, praised the positive impact on pupils' social and emotional development and how occasions like this help bring people closer together.
"Valentine's Day symbolises love, kindness and friendship, all the positive feelings that every child should get nourished for in schools and we have extended these attributes by welcoming our children's loved ones, who were also delighted to welcome the ITV Central News crew who came to capture this special moment.
"Making this day special at Holyhead Primary Academy has enabled our children to show their gratitude to their families, because when families and schools have strong relationships, children gain many academic and social benefits."
Holyhead Primary Academy is committed to providing a high-quality, inclusive education for all its pupils and is dedicated to promoting positive relationships and wellbeing within its community. The Valentine's Day lunch event was a shining example of Holyhead's dedication to its students and families.